Image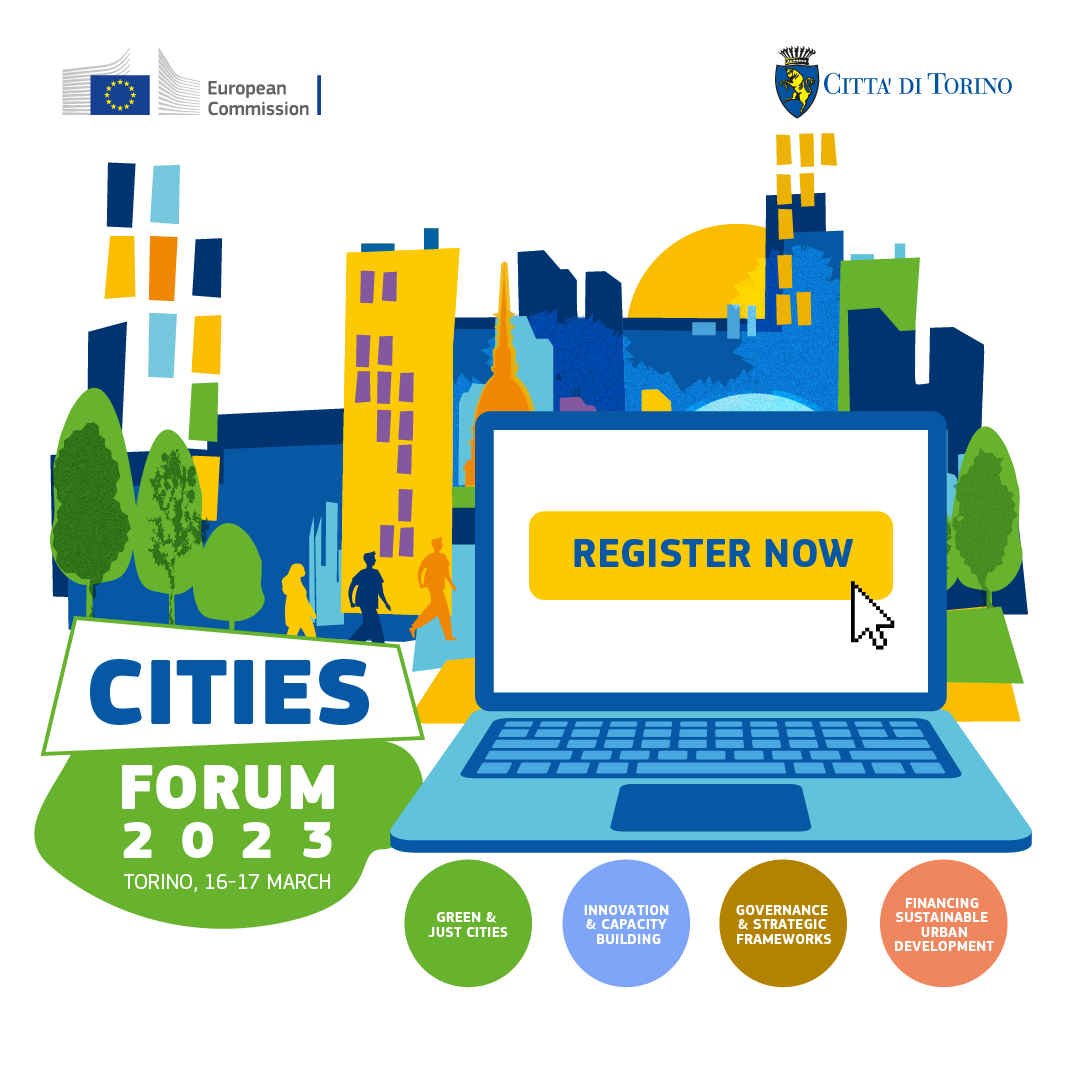 A renewed Urban Agenda for the EU: implementing the next generation of Partnerships for cities of all sizes
Join us for this session at the Cities Forum on 17 March in Turin, Italy. The session will focus on the state of play of the Urban Agenda and the support services the EUI will offer. In addition, there will be an update on the ongoing ex-ante assessment on Food and Cities of Equality themes. The session also aims at facilitating the dialogue on the current topics and the themes to prioritise in the future.

"A renewed Urban Agenda for the EU: implementing the next generation of Partnerships for cities of all sizes" will be one of the many sessions programmed at the Cities Forum, which is the high-profile event to exchange on the urban dimension of Cohesion Policy for 2021-2027.
2022 marked an important cornerstone for the implementation of the renewed Urban Agenda for the EU (UAEU). Two new partnerships on Green Cities and Sustainable Tourism have recently been established and there is an ongoing discussion about the priorities of the next generation of UAEU partnerships.
What will participants learn?
In 2023, two new partnerships on Food and Equality in Cities will kick-start their work. Participants will have the opportunity to provide views and discuss more deeply their specific challenges pertinent to these topics, thus contributing to the ex-ante assessment of the Partnerships. But what is next? What are the EU's most pressing urban challenges? This session will be a platform for dialogue and sharing, while also offering the opportunity to reflect on future themes for the UAEU.
Visit the Cities Forum official website for more information on the agenda, sessions and speakers!
A renewed Urban Agenda for the EU: implementing the next generation of Partnerships for cities of all sizes